Local Nuggets: Gumtree
Gum Tree draws in locals with unique gifts and healthy food
By Quinn Roberts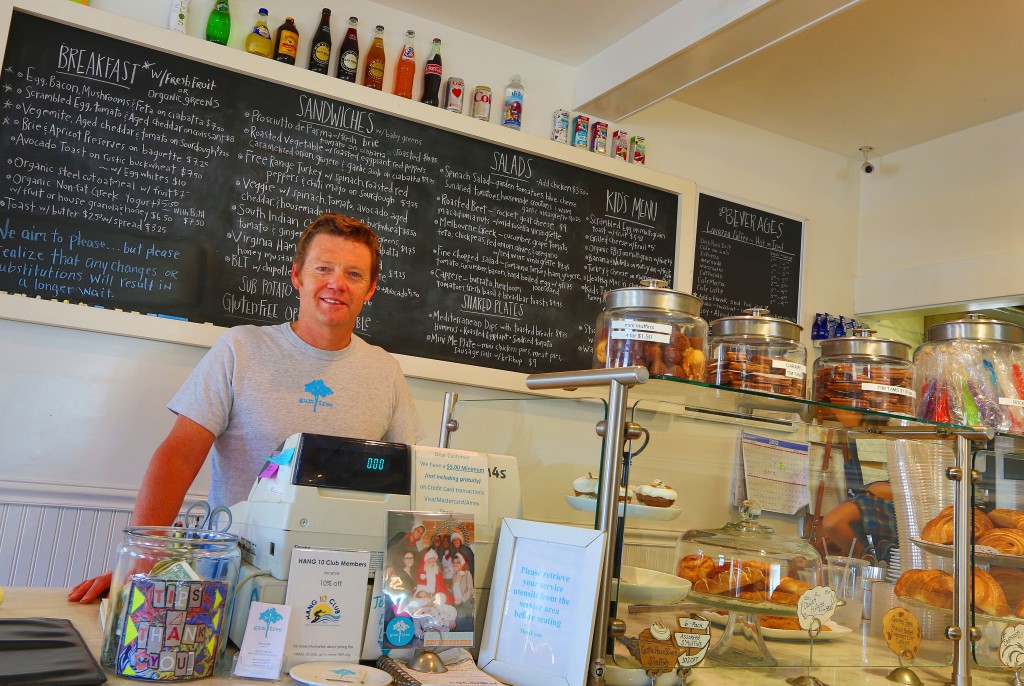 As a little girl growing up in Manhattan Beach, Lori Ford always dreamed of converting an old beach house into her very own store. Fast forward a few decades to 2008 and that dream became a reality when she opened Gum Tree Shop and Cafe with her husband Will.
Located in the heart of downtown Hermosa Beach at 238 Pier Avenue, Gum Tree is housed in a historic 1911 craftsman bungalow with original windows and moldings.
"I always wanted this house ever since I was a little girl growing up in Manhattan Beach. When I found out it was available a few years ago, I jumped at the chance," Lori Ford said. "When I walked up the steps, I immediately realized how we would divide the shop and cafe. It came to me as soon as I saw it."
Combining their talents, Lori's main focus is on the shop, while Will is in charge of the cafe. A celebrated restauranteur and Aussie native, Will modeled the cafe after beach cafes in Melbourne. A former costume and accessories designer, Lori makes sure to have a wide range of gifts for every part of the house.
The cafe's menu showcases Will's roots with Aussie meat pies, sausage rolls and Aussie candy bars. It also strives to use organic and locally-sourced ingredients whenever possible, offering casual breakfast and lunch items along with daily pastries, toasts and spreads.
Lori's shop is set up to uniquely showcase the merchandise so that each section coincides with a room in a house. Just a few of these products include floral teacups by Aussie designer Samantha Robinson, jewelry by Chan Luu and pillows by Thomas Paul.
"We buy local whenever we can, but I buy things from all over the world," Lori said. "I want things that are good quality. It all has a story. I know the artists and makers. I hate plastic junk. I feel like it should be special, beautiful and functional.
"We are a gift store. Everything I sell is something that I like and would want to give as a gift. Do I want it in my house? That makes me believe in everything."
For customers who can't make it to the store, Gum Tree now sells its merchandise online, launching an e-commerce website last November, which has helped it grow exponentially.
"I'm continuing to learn how everything works," Lori said. "We've expanded online and definitely have thought about expanding beyond our one location. This is so personal for us, living and working in the community, and we're happy with that right now."