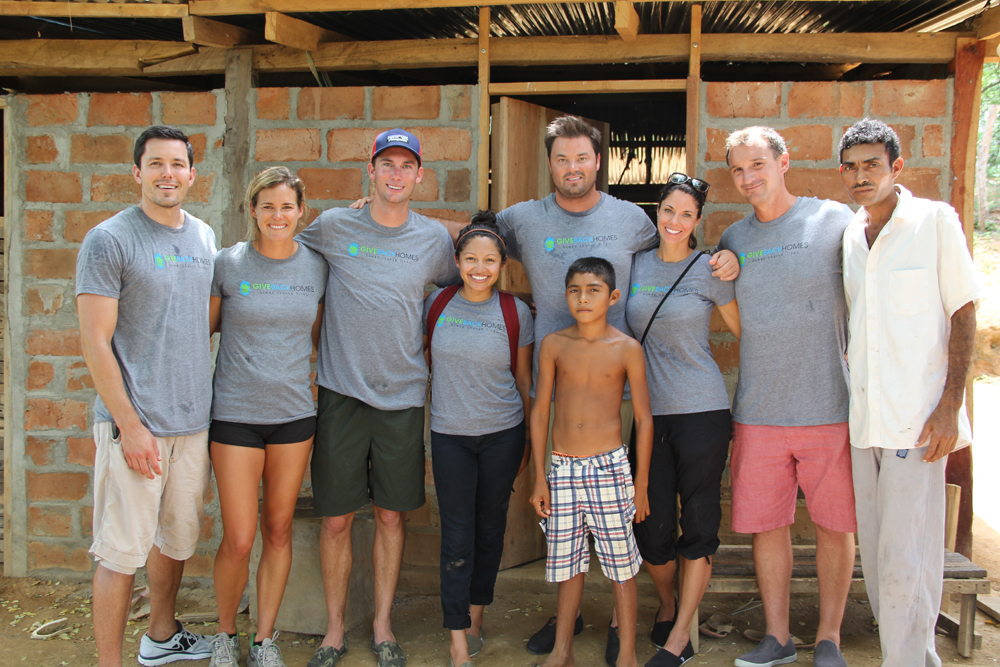 Local Nuggets: Giveback Homes
Giveback Homes lends a hand in Nicaragua
By Quinn Roberts
When Blake Andrews went on his first giving trip to Nicaragua in 2011 while working for TOMS Shoes, he immediately felt a connection to the country and its people.
"You see so many things people need when you travel," Andrews said. "Seeing what a pair of shoes did for those people, I began to think what it was like if you could build a home for them."
That idea continued to stick with him as he and wife Tricia bought a home in Manhattan Beach earlier this year with the help of South Bay Brokers realtor Nick Schneider.
Out of curiosity, Andrews asked Schneider if he donated a portion of his commission to charity. While Schneider said he contributed money to local charities, he never knew exactly where the money went. That's when a lightbulb went off in Andrews' head that helped him come up with the idea for Giveback Homes.
Dedicated to creating a sustainable relationship between real estate professionals and communities in need throughout the world, Giveback Homes' goal is to create social change through the act of buying and selling a home.
"So many people want to give back, but don't know how or where the money goes," said Schneider, who is the first official Giveback Homes realtor. "With this, you know 100 percent of the money goes to the field and building these homes."
Realtors can donate any amount of money from the commissions they make. The more homes Giveback Homes realtors sell in the United States, the more homes can be built abroad. It's a model Giveback Homes likes to call, 'This home built a home.'
The project officially launched August 1, with Andrews receiving interest from realtors in the South Bay and states as far as Texas, Florida and New York.
With the money that Schneider donated, two homes were built this spring and three more are set to be finished in the coming weeks. The first two homes were built in Pompalone, while the others are being built in Astillero.
"You build these people homes and it is going to change their lives for generations. We are changing the life and culture of where these people live, Schneider said.
"Knowing I've helped five families sleep better in life makes me more excited about selling real estate. It lights a fire under me."
With most people throughout Nicaragua living in homes made of rusted metals and tarps, the new homes are made of sturdier materials like brick and tin. They cost only $2,500 and take under two weeks to build.
"You walk through a 15,000 square foot home, and the buyer is complaining there's a Viking instead of a La Cornue stove. I know every agent who experiences this scenario is thinking lady, you ought to see some places where they don't even have stoves to cook on, said Candy Evans, who will become a vital part of Giveback Homes and was named 2013 Blogger of the Year by the National Association of Real Estate Editors.
"Realtors love to be agents of social change, and Blake's concept is the easiest, most innovative way for agents to make an immediate difference in the lives of some very needy people."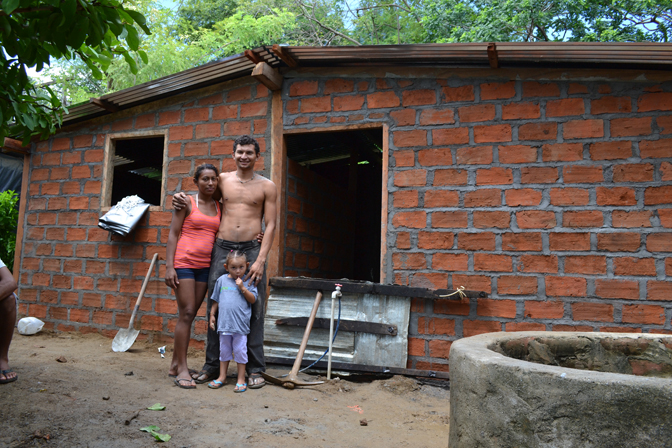 Giveback Homes, along with building partners Habitat for Humanity and Waves of Love, helps employ members of the community to build the homes, provide training for proper home maintenance and source materials locally to help boost the local economy. Simply put, the more homes that are built, the more jobs are created in each community.
And while Giveback Homes is just in Nicaragua right now, Andrews wants to expand throughout Latin America, hoping to have thousands of homes built there in the next few years.
"This will give realtors fulfillment in what they are doing," Schneider said. "It is amazing what it has done for me in just a short amount of time."
For more info on Giveback Homes, visit www.givebackhomes.com
Related Post
A Pat Killen home showcases South Bay modernist style while optimizing light, views and everyday living Written by Constance Dunn | Photogra...
Perched high on the bluff in the exclusive Zuma Bay Villas gated community, this condo puts ocean views and luxury details front and center ...
Named for one of the most famous, elegant and expensive streets in Rome, Santa Monica's Via Veneto restaurant exudes an Italian vibe v...